Karl Rove raves about Ron DeSantis' Iowa strategy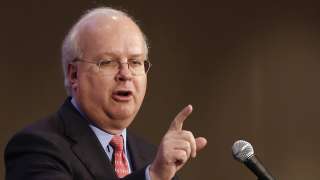 Political commentator Karl Rove is revved up about Ron DeSantis' Iowa strategy.
During a Tuesday interview on the Fox News Channel's "America's Newsroom," the former George W. Bush advisor gave attaboys to the Florida Governor's all-encompassing approach to the Hawkeye State.
"It appears that DeSantis has adopted what has been a winning strategy in the past. And that is, he's promised to visit all 99 counties. He's put a strong emphasis on getting local endorsements and he's going to have a grassroots army already through his super PAC," Rove said.
"They knocked on over 100,000 doors of likely caucus goers and they're going to keep at it. And this kind of strategy has worked before."
Indeed,...