Ron DeSantis pans 'social justice' while defending ban of African-American Studies course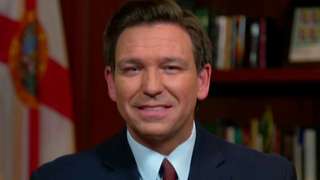 Gov. Ron DeSantis is speaking out against the concept of "social justice" in the classroom while defending the state's ban of an Advanced Placement course.
The DeSantis administration said no to a College Board pilot course that would have allowed students to get college credit in African-American Studies if they passed the AP test, and he said why on the friendly Fox News Channel's "Unfiltered with Dan Bongino" Saturday night.
"Higher education, though, we believe in Florida it's about academic excellence and the pursuit of truth," DeSantis said. "We don't believe higher education should be for 'social justice' or to impose an ideology on students. And so that's a different approach than mo...