DeSantis, conservatives score more Florida school board wins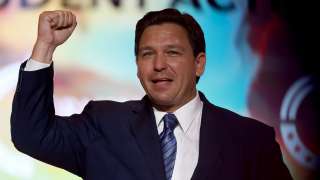 TALLAHASSEE, Fla. — All six school board members endorsed by Gov. Ron DeSantis won their runoffs Tuesday, results that deliver the Republican governor a total of 24 wins out of 30 local education candidates he backed this year.
Led by DeSantis, the GOP in Florida — and Democrats to a lesser extent — pumped thousands of dollars into campaign donations and offered up political endorsements during the midterms to help score school board seats. Those efforts have led to reshaped boards in key areas such as Sarasota and Miami-Dade counties, which now have more Republicans elected to local education posts.
School board races, which are historically nonpartisan, were partially shaped by advertiseme...