Jay Collins appeals to veterans in 'Salute to Service' event in South Tampa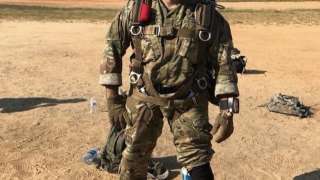 Senate District 14 candidate Jay Collins hosted a "Salute to Service" Tuesday night in South Tampa to promote his campaign among veterans and first responders.
The Republican Collins has made his experience as a retired U.S. Army Green Beret a significant part of his campaign, and he was honored by Major Mack Macksam on behalf of the Veterans Art Center of Tampa Bay Tuesday night. There, he was also given a commissioned piece of artwork completed for the Army's 247th birthday and recognized by Steve Coker of the Tampa VA Network.
At the event, Collins hosted veterans, military spouses and first responders who spoke in support.
"I want to say thank you for coming out here and thank you for sh...