House Republicans give Carolina Amesty cash lift as she faces Allie Braswell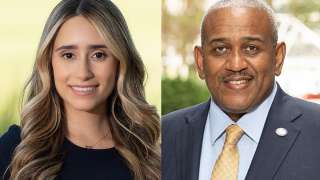 After winning a heated Republican Primary in House District 45, Windermere Republican Carolina Amesty enjoyed a massive surge in donations. In the last two-week reporting period, she collected more than Democrat Allie Braswell has reported the entire election cycle.
But the Republican remains drowning in campaign debt. She may need to consider out-of-pocket costs to win in a district where most voters supported Joe Biden in 2020.
Amesty reported $59,500 in new contributions between Aug. 27 and Sept. 9. Most of that comes courtesy of the Florida House Republican Campaign Committee, the party arm dedicated to retaining a GOP majority in the state House. The group wrote out a $49,000 check for...