W.H. takes aim at DeSantis — even as Florida slips away from Dems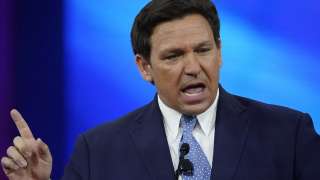 TALLAHASSEE, Fla. — Florida has the White House and national Democrats stumped.
President Joe Biden's policies loosening sanctions on Venezuela and easing restrictions on Cuba could be politically toxic in Latino-heavy South Florida. The administration was seen as making moves without considering political outcomes or improving Biden's standing with a demographic key to winning the state.
And funds from national donor groups have dried up after Florida Democrats suffered stinging losses in recent years.
But Florida is also home to Republican Gov. Ron DeSantis, a likely 2024 hopeful who takes shots at the president whenever the opportunity arises. So despite their dim prospects in the state,...