Charlie Crist calls for impeachment of Neil Gorsuch and Brett Kavanaugh after abortion decision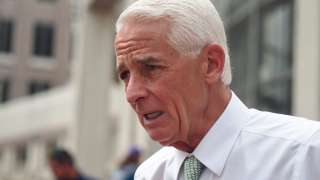 Democratic gubernatorial candidate Charlie Crist is calling for the impeachment of two sitting U.S. Supreme Court Justices, Neil Gorsuch and Brett Kavanaugh, for misrepresenting their position that 1973's Roe v. Wade case was settled law.
The Supreme Court on Friday stripped away women's constitutional protections for abortion, a fundamental and deeply personal change for Americans' lives after nearly a half-century under Roe v. Wade. The court's overturning of the landmark court ruling is likely to lead to abortion bans in roughly half the states.
"Today's ruling makes clear that Justices Gorsuch and Kavanaugh lied to Congress when they testified, under oath, that in their view Roe v. Wade...