Federal judge to rule on attempt to block Florida law targeting woke' lessons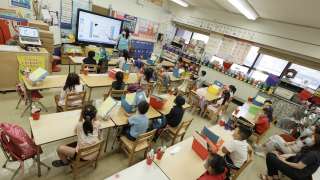 TALLAHASSEE, Fla. — A federal judge in the coming days will decide whether to block Florida from enforcing a high-profile new law backed by Gov. Ron DeSantis that limits how race can be brought up in the classroom and workplace.
Lawyers representing a group of parents and educators challenging the so-called "Stop WOKE Act" faced off in court Tuesday against the state in an attempt to put the policies on hold as the case plays out in the legal system. The timing is critical since education agencies are crafting rules to soon enact the measure.
While the group argued that the legislation is suppressing free speech, Chief U.S. District Judge Mark Walker expressed "grave concerns" about the laws...